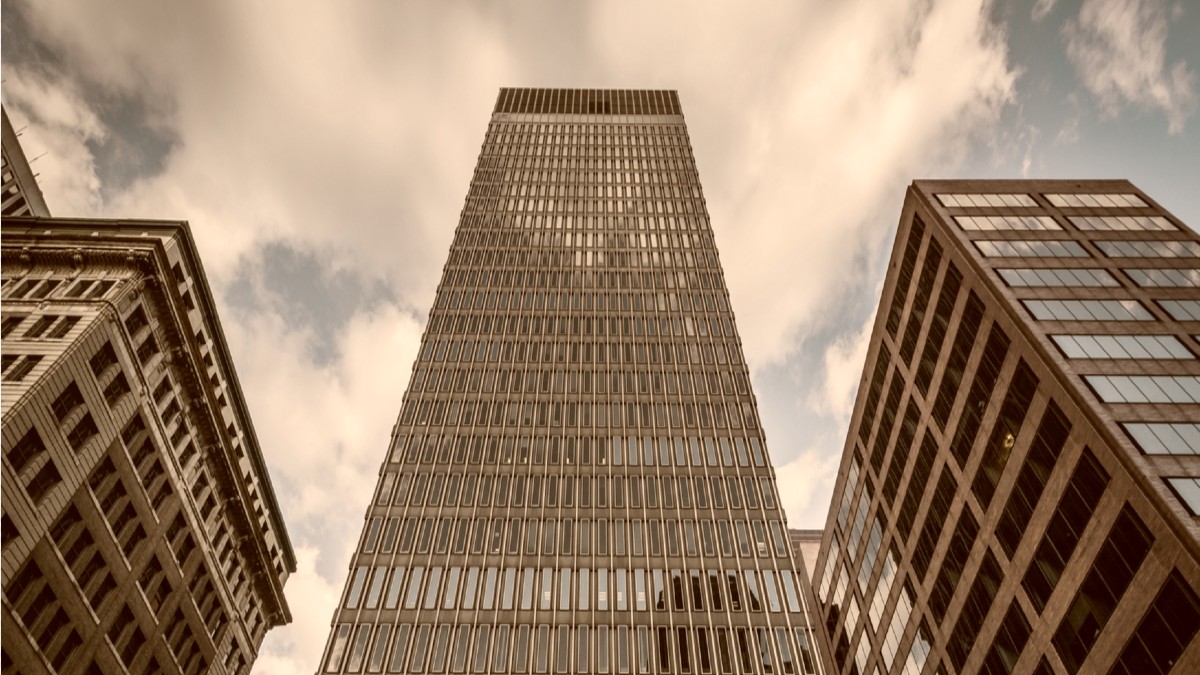 Lord Michael Hastings on improving corporate citizenship
Thursday, January 13, 2022 6:00 a.m.
This article first appeared in ICAS' CA magazine.
Lord Michael Hastings tells Laurence Eastham how far companies have come in recognizing their responsibilities to society – but why the journey has only just begun
Business has integrated a new language. It is one that gives values ​​and purpose equal standing alongside income and profit. And it's a shift that reflects a growing consensus that the private sector must exist to serve the planet and society, rather than shareholders alone. Profit is still of critical importance, but it is no longer king.
It's not just about "doing good" and embracing trees – as we liked to call it in the 1970s and 1980s – it's about the potential for business innovation.
Lord Hastings has spent his working life researching better ways of doing business. After a career on camera as a political correspondent and presenter, he joined the BBC's Corporate Affairs Division in 1996 and was appointed the broadcaster's first Corporate Social Responsibility Officer in 2003. This was followed of a 13-year tenure as KPMG's first. Global Head of Citizenship from 2006 to 2019, during which time he helped drive the continued evolution of professional services. He became a peer in 2005.
"It's beyond amazing," Hastings says of changing business behaviors. "We saw this wonderful and monumental shift begin to happen in the early 2000s. The first factor was the realization that the environmental catastrophe that was approaching the rest of the world was also approaching business. And business leaders were beginning to realize that this was an area of ​​innovation, product development, and service development that paid off. It's not just about "doing good" and embracing trees – as we liked to call it in the 1970s and 1980s – it's about the potential for business innovation.
"The second factor was that the business community started asking the question, 'Isn't there a deliberate statement of authenticity that business leaders want to cling to?' It's not just paid work, it's leadership.The third factor, the underbelly of it all, is the global financial crisis of 2008 – great uncertainty, boiling markets and people losing their jobs. I don't think you would find a general manager now who would say 'I don't care about those things' – but you would have found them in the 1980s and 1990s."
As well as broader structural changes in the world around us, Hastings is a strong supporter of the influence of the World Economic Forum (WEF), founded by Klaus Schwab in 1971. He sees the organization as a necessary platform for discourse and debate – giving politicians and business leaders a space to tackle these big issues that transcend party politics and national borders. Hastings attended the WEF's annual meeting in Davos during each of his 13 years at KPMG – he jokes about the effects of freezing outside temperatures and stuffy hotel rooms – and held various positions within the organization between 2009 and 2014.
"If there's one organization that has done more than anyone to focus all of this effort, it's the World Economic Forum," he says. "Klaus Schwab wrote a seminal article in 2008 in which he talked about the role of companies as corporate citizens. Every business, every company, every business entity is a citizen of its community, not to mention the stakeholder community, of the entire world.
Words and reputation
I don't believe CSR should ever be used again. "Corporate social responsibility" has become a fashionable description for companies to do an outside activity.
In fact, business practice — and the language we use to describe business — has evolved so rapidly that it's led to one of Hastings' old job titles becoming obsolete in his eyes. Hastings largely prefers Schwab's vision of corporate citizenship to corporate social responsibility (CSR) – a term he finds too vague to encourage companies to really think about how best to harness their expertise for good. social and, at worst, can facilitate "goal washing". ".
"I don't think CSR should be used again," Hastings says. "'Corporate social responsibility' has become a fashionable description for companies to do an outside activity. When I was at the BBC, and early in my time at KPMG, I found several people who used this term to mean "We spent a day looking after a school in the neighborhood". We painted a fence. We cleaned up a local wood. Sure, those are valuable things, but they're not the sum total of a company's major intellectual or physical assets.
"If you take the vivid example of an organization like KPMG, with thousands of highly trained, intelligent and diligent professional accountants, is it better to spend their time painting fences or is it to help charities, schools and institutions not only improve their financial processes but become more efficient and effective?In the UK we have 333,000 non-profit organisations, most of which could not afford the services of these organisations. Society is about putting all skills to work more efficiently.
Hastings accepted the invitation to join the company with the understanding that corporate citizenship, not corporate responsibility, would be the driving force.
"I was attracted to KPMG because it is an institution that 165 countries rely on vitally for authenticated audits," he explains. "It is fundamental for investment and securing finances and the future of companies.
"Over the years, I had to do something unique – to help the organization around the world fulfill its environmental duty and its philanthropic duty. But far beyond that, we had to look at the soul of the companies and organizations for which KPMG wanted to provide services."
Hastings says this approach has helped the company win more than 30 jobs during his tenure. Chief among these was the Unilever audit award in 2013 – the UK's eighth largest audit contract at the time.
Together and apart
Hastings believes that purpose must be awakened at the individual level if it is to truly take root in organizations, driving better financial and social results. Everyone needs to feel part of something bigger than themselves, especially in accounting and professional services, where an employee's work can have a significant butterfly effect on the markets.
The imperative is that there are things that matter more than the competition. And those things become as fundamental as the survival of some people where the climate impact is wild.
"I was pushing hard to tell listeners, for example, that the work you do is intrinsic to trust," he says. "Don't compromise the work you do every day. It is absolutely essential to the proper functioning of the market – it provides employment, it provides investment, it provides profitability, it provides services. See what you do as a responsibility and an opportunity.
A major challenge in enabling purpose in this way, however, is when a disconnect has arisen between employee, product, and user. Individuals are sometimes so removed from the impact of their work that it is difficult to feel part of the process. Hastings also assigns great responsibility to educators of decades past, who encouraged a narrow view of business that sharply separated work and society at large.
"It would be fair to say that less than the majority of accountants, tax advisers and business service advocates have achieved their larger goal," he explains. "Many people were educated in an era when function was all about profitability and financial duty. Every credible university business school, up until the 2000s, would still have promoted the traditional view according to which the managers of a company are primarily responsible for the interests of their shareholders and the profitable growth of the company.
Accounting is also in the awkward position of continuing to embed purpose at a time when other industries demand leadership in measurement, reporting and verification. Most pressing is the existential threat posed by climate change. Robust and comparable measures of climate impact are not only necessary to encourage ethical decision-making, but also to reliably communicate the pursuit of the goal to all stakeholders. The solution to this chicken-and-egg dilemma, Hastings says, is business-to-business collaboration unprecedented in the industry.
"There's a lot of work to do," he says. "The bosses of the Big Four, and the next four, need to enter a common circle. It's not about competition, although there is a competitive advantage in how these things are done. The imperative is that there are things that matter more than the competition. And those things become as fundamental as the survival of some people where the climate impact is wild. And we have seen the explosive impact of biodiversity loss and what it is doing to our natural environment.
"If we've seen all of this, we don't want these companies to compete for who will look better, but to combine their potential information services. We are all in it. And if we are all in it, it would be useful to decide and define these themes that have an impact on society and find a common circle to do it together.
Lord Hastings takes part in the ICAS London Episode series.
Read the December/January CA magazine now
Learn more about ICAS