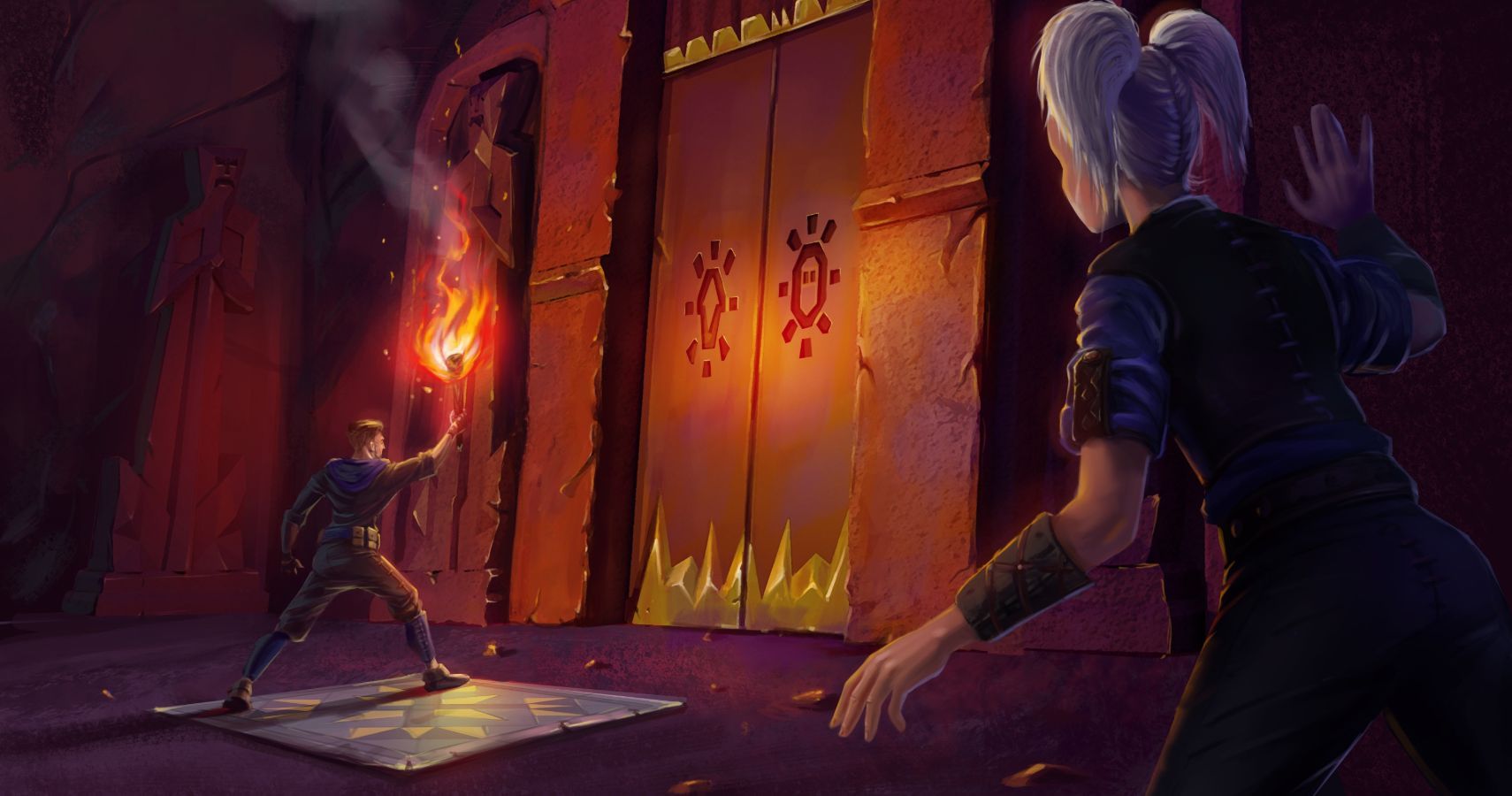 OSRS under the Ice Mountain released
OSRS just received a new free quest and dungeon.
Under the mountain of ice is a new quest in Old School RuneScape, available to members and the free-to-play community. The quest follows Willow – an archaeologist on the prowl for her next discovery – and will unlock access to a dungeon below the Ice Mountain.
There are good reasons to tackle the new quest, as the Ice Mountain Dungeon is home to a variety of useful resources and activities. Specifically, you will have access to a "great forge fueled with barronite, a unique material that can only be found there." Barronite can be picked up throughout the dungeon while upgrading your skills, giving you a chance to earn XP by unlocking the secrets of the new frozen location. Jagex said the activities inside Ice Mountain Dungeon are aimed at lower-level free-to-play characters and should fill the "notable gaps" in free-to-play skills.
Uncover the secrets of the Ice Mountain in the new quest, Under the Ice Mountain!

🗺 Complete the quest to explore a new dungeon filled with lore and new activities!

🌊 There are also some adjustments to Temporos and a change in the death mechanics of Seedbox.

🔗 https://t.co/ECB2dhy9Cw pic.twitter.com/4gupF8jazY

– Old School RuneScape (@OldSchoolRS) April 14, 2021
From mining and blacksmithing to fishing and fighting, there's plenty of new content to discover in the latest free-to-play region. Beyond the Barronite Forge, you'll also have access to the Vault, a maze-shaped room that houses many chests. Find a way to enter the safe and you will have a minute to loot as many chests as possible before you reach the exit. If you fail to make it to the exit in time, all of your loot will be lost, which should allow you to complete some fun risk-to-reward runs.
For more on the new quest and the new dungeon, check out the full OSRS patch notes.
NEXT: Elder Scrolls Online's Upcoming Effort System Will Allow You To Earn Crown Crate Items
Hope I Hate Breath Of The Wild 2
If it's anything like The Legend of Zelda: Breath of the Wild, I will
Read more
About the Author